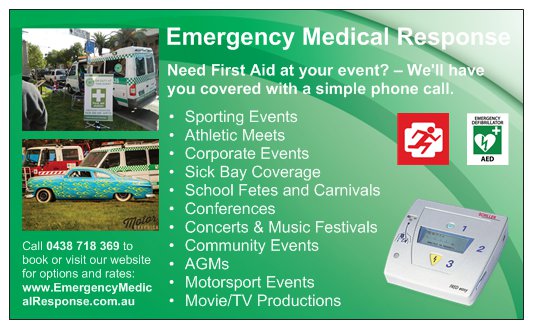 If you don't have adequate Event First Aid, Fire Protection and Stand-by Emergency Response Services coverage at your event you risk financial liability and reputational damage.
Lack of awareness or understanding is no excuse for not ensuring that all your staff, volunteers, participants and spectators at your event are safe. Reduce and control your risk and book Emergency Medical Response at your next event and ensure your First Aid and Safety obligations are met.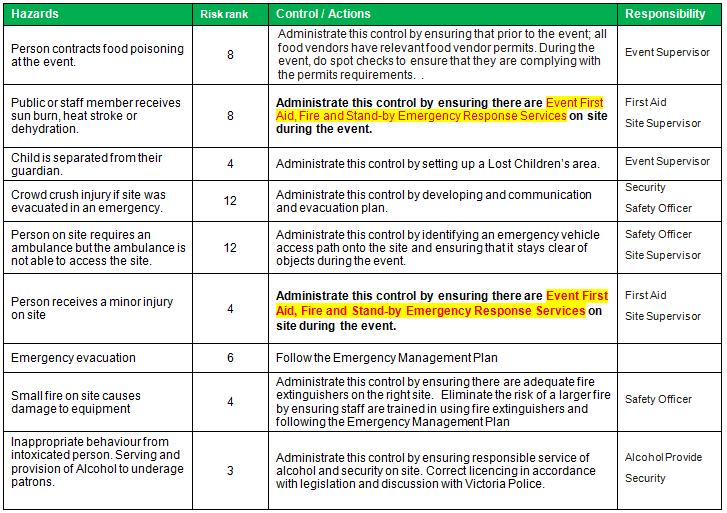 As a rural organisation ourselves, we are more than happy to provide First Aid Coverage and Stand-by Emergency Medical Response Services coverage anywhere across Victoria.
What Event First Aid Services do we offer?
We provide Event First Aid, Fire Protection and Medical Services, tailored to the requirements of each individual event.
Our resources include:
AHPRA registered Paramedics
PAEIMA accredited Event Medics and Emergency First Responders;
The latest equipment, including oxygen therapy kit, defibrillators, stair chairs, ECG's and stretchers;
Mercedes-Benz Sprinter stretcher capable Ambulances and 4WD First Response vehicles;
Fully functional Fire Tanker appliance with 3,000 ltr Water Tank;
Road Motorcycle and Trail Bike First Response vehicles.
Our team can work at a range of different events and provide a range of different services. This helps reassure your spectators and participants alike just by being on-site and when necessary administer medical care and even save lives.
We provide more than "first aid". Our team is trained to manage a range of medical scenarios – from basic first aid to complex clinical interventions. Our medics will therefore manage many medical conditions on-site which reduces the number of people being transported to hospital for medical attention.
What types of Events do we provide Event Services Cover to?
Emergency Medical Response provides Event First Aid services to any event no matter how big or unique.
Events that EMR provide Event First Aid solutions to include:
Sporting Events
Athletic Meets
Corporate Events
Sick Bay Coverage
School Fetes and Carnivals
Conferences
Concerts & Music Festivals
Community Events
AGMs
Motorsport Events
Movie/TV Productions
In fact, if there is a Event First Aid need – EMR has you covered with a simple phone call.
How do I book EMR Event First Aid Services for my event?
It's easy, you call us any time on 0438 718 369, or email your Event First Aid requirements to: Event@EmergencyMedicalResponse.com.au or simply click on one of event service options that suits your event below and pre-book your event.
Emergency Medical Response responding to the Mad Max 40th Anniversary Caravan Stunt

Our Vehicles
A number of specialist vehicles support the Emergency Medical Response team. They have been purpose built to match the exact requirements of the work we do.
Medical 4WD
Our 4WD Vehicles provide a means of transporting responders and casualties over rough terrain and difficult to access areas that are spread out over a large geographical area. Crews are highly trained to provide advanced intervention until the arrival of an ambulance or additional EMR resources.
Motorcycle Team
The Motorcycle Team provides highly visible, rapid, quality patient care at events where responding in a standard vehicle would be a less effective means of first response. Crews receive specialist training in efficient access techniques and advanced first aid and medical services. Equipment carried includes all of the equipment ambulances use in the first few minutes of incidents from band-aids to defibrillators.
Stretcher Capable Vehicles
These vehicles provide a facility for treatment where first aid posts are not available and a means of transporting casualties within the confines of a venue. These vehicles are not licensed to transport casualties to hospital and cannot be used in place of Ambulance Victoria resources.
Fire Safety Response Unit
Our fire safety truck provide a means of responding to incidents at all types of events and venues. Equipped with fire suppression, basic rescue and traffic management resources, an effective first response to incidents of all types can be provided.
Our Events
From Market Days, Music Festivals, Car Rallies, Sprints, Cycling, Dirt Drags or Motocross events, Emergency Medical Response is ready to respond to any type of incident and provide the Emergency Medical Care needed until our handover to Ambulance Victoria for transport to Hospital.
Emergency Medical Response have provided 24 hour overnight Event First Aid, Fire and Stand-by Emergency Medical Response Services over three days on site for Chopped for their last 6 events.
Our Event First Aid Services now also cover, Stawell Burnout Comps, The Ballarat Swap Meet, Elmore Field Days, The Wimmera Machinery Field Days, The Royal Geelong Show, an iconic four day event as well as the Stawell Gift, Australia's richest footrace held over the Easter long weekend.
Other annual events attended by Emergency Medical Response include the Ballan Autumn Festival, Victorian Goldfields Medieval Faire, Eddington Sprints, Bridgewater Triathlon and the Inglewood Alive festival.

Our Basic One-off Event Coverage Rate Options per 8 hour block (or part 8 hour block thereof – unless otherwise specified) are:
All prices include GST and regardless of the option chosen, a vehicle will still respond to a event call out location or a local emergency incident. Event Vehicle type (see below) and dates subject to availability. An Event Services Deposit payment is required in advance for all events requiring three or more vehicles. Permanent bookings are welcomed and P.O.A. Please see below for more vehicle and equipment details.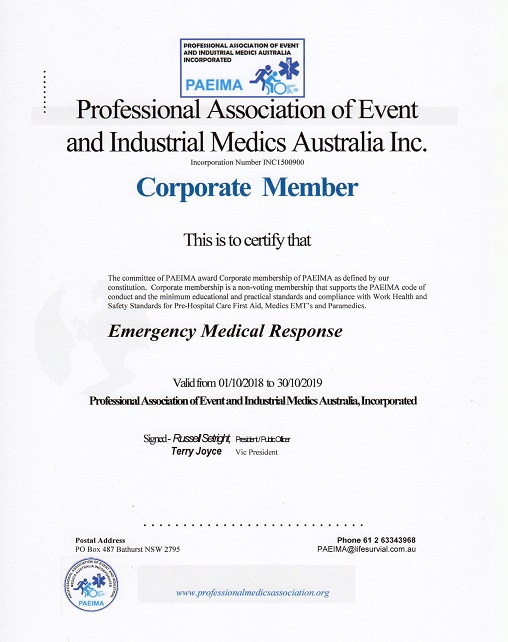 Our Event Ethics
Our PROFESSIONAL ASSOCIATION OF EVENT & INDUSTRIAL MEDICS AUSTRALIA Inc. (PAEIMA) Corporate Membership status as Event Medic Practitioners are maintained and enriched by the willingness of our individual practitioners to accept and fulfil obligations to society, other medical professionals, and the EMS profession. As pre-hospital Medic practitioners, we solemnly pledge ourselves to the following code of professional ethics:
to conserve life, alleviate suffering, promote health, do no harm, and encourage the quality and equal availability of emergency medical care.

to provide services based on human need, with compassion and respect for human dignity, unrestricted by consideration of nationality, race, creed, colour, or status; to not judge the merits of the patient's request for service, nor allow the patient's socioeconomic status to influence our demeanour or the care that we provide.
to not use professional knowledge and skills in any enterprise detrimental to the public well-being.

to respect and hold in confidence all information of a confidential nature obtained in the course of professional service unless required by law to divulge such information.

to use social media in a responsible and professional manner that does not discredit, dishonour, or embarrass an other organizations, co-workers, other health care practitioners, patients, individuals or the community at large.

as a citizen, to understand and uphold the law and perform the duties of citizenship; as a professional, to work with concerned citizens and other health care professionals in promoting a high standard of emergency medical care to all people.

to maintain professional competence, striving always for clinical excellence in the delivery of patient care.

to assume responsibility in upholding standards of professional practice and education.

to assume responsibility for individual professional actions and judgment, both in dependent and independent emergency functions, and to know and uphold the laws which affect the practice of Medic.

to be aware of and participate in matters of legislation and regulation affecting First Aid.

to work cooperatively with all emergency associates and other allied healthcare professionals in the best interest of our patients.

to refuse participation in unethical procedures,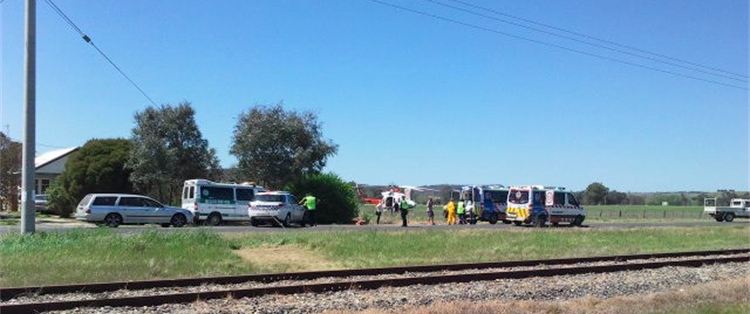 NOTE: Emergency Medical Response is currently NOT a patient transport (NEPT) provider. We confine our transportation to the event area from Incident to the Medical Centre or the Public Road Entrance on site until our handover to Ambulance Victoria for transport to Hospital. Ambulance Victoria provides pre-hospital care for patients experiencing medical emergencies and is also the only organisation in Victoria permitted to provide Emergency Medical Transport to Hospital by road and air.
We carry $5 million Professional Indemnity / Medical Malpractice and $10 million Public and Products Liability insurance coverage.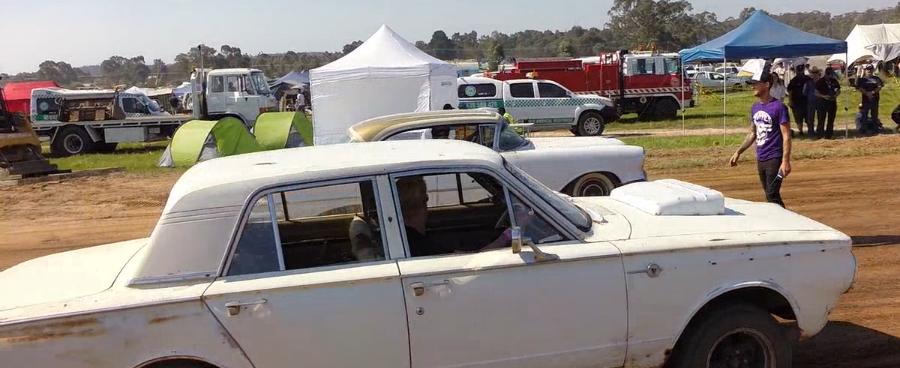 2010 Mitsubishi ASX 4WD Response Vehicle
Our newest addition to the fleet features four-wheel drive. This Medical Response Vehicle is equipped with RESUS and Treatment equipment including a Scoop Stretcher and an AED making it an ideal vehicle for First Response in the community or at events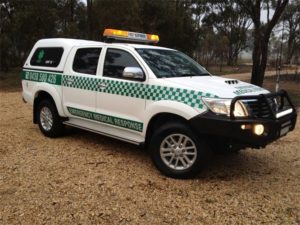 2012 Toyota HiLux 4WD Response Vehicle
This 4WD is suited to horse riding, off road events and rescue type operations. This vehicle is also on call for local community emergencies in Central Victoria. Medical Vehicle with RESUS / Treatment / Scoop Stretcher / AED and 2 x 2.2Kg Dry Chemical Fire Extinguishers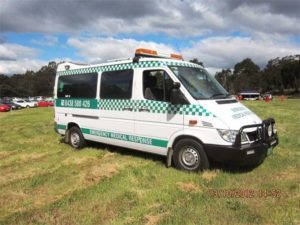 ex-RAV 2006 Mercedes-Benz Sprinter
This Response stretcher capable vehicle is ideally suited for events. This vehicle is also on call for major local emergencies. Medical Vehicle with RESUS / Treatment / Ferno Stretcher / Scoop Stretcher / AED and 9ltr Foam & 5.0kg CO2 Carbon Dioxide Fire Extinguishers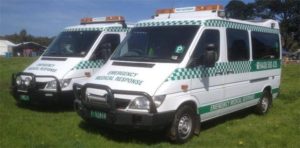 ex-QAS 2005 Mercedes-Benz Sprinter
Our second stretcher capable vehicle is ideally suited for events. This vehicle is also on call for major local emergencies. Medical Vehicle with RESUS / Treatment / Ferno Stretcher / Scoop Stretcher / Backboard / AED and 9ltr Foam & 5.0kg CO2 Carbon Dioxide Fire Extinguishers


ex-CFA Isuzu 1991 FSR 500 Fire Tanker
For those hazardous events like drag racing and speed trials. Fully functional Fire Tanker appliance with 3,000 ltr Water Tank / Diesel Pump / Spinal Backboard, 4.5Kg Dry Chemical Extinguisher, 9ltr Foam & 5.0kg CO2 Carbon Dioxide Fire Extinguishers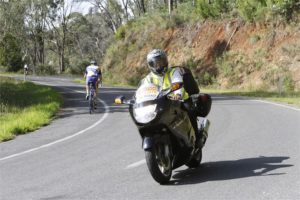 2006 Honda Blackbird 1100cc Motorcycle
Rapid First Response vehicle for running, triathlons and road cycling events including Alpine events.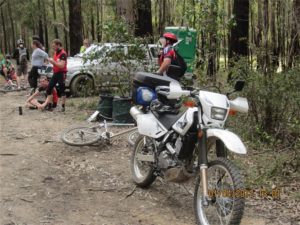 2010 Suzuki DR650SE 650cc Trail Bike
Rapid Off-Road First Response vehicle for running, triathlons, mountain bike riding, hiking events and missing person searches.


ex-NSW Ambulance 1987 Ford F250
No longer in service – Our original Ambulance purchased back in 2010 and sold in May 2013. This stretcher capable vehicle also doubled as a mobile First Aid room and was replaced by our second 2005 Mercedes-Benz Sprinter.