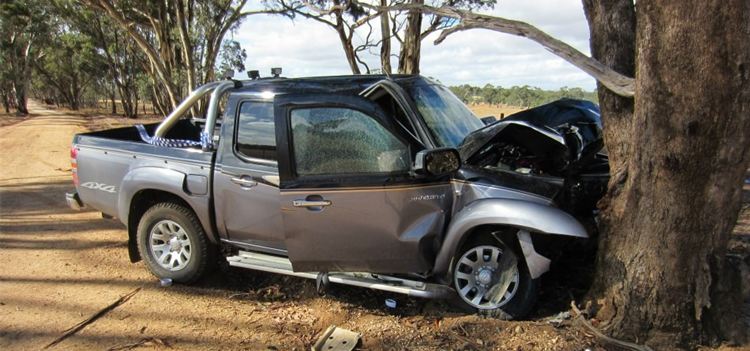 At 1:42 on February 27, 2013, I was called by my son to a car verses a tree accident (Single Vehicle MVA) near home. On arrival I found my 14 year old daughter, Jasmine, having difficulty in breathing in the back seat along with her school friend and my son walking around the vehicle in a very panicked state.
After extricating Jasmine from the vehicle and alerting Ambulance Victoria on the condition of the three injured casualties and requesting Police, I treated both girls for shock, wrapping the girls in thermal blankets and administrated high flow oxygen to Jasmine.
At the worst point Jasmine's pulse dropped to 69bpm and her SpO2 to 64 under 15ltrs/min oxygen. Her pupils were fully dilated and became unresponsive on more than six occasions. It took a lot of screaming and pinching to get her back each time she fell back into an unresponsive stare.
Lying on her back with her knees raised and keeping completely still assisted in applying pressure and controlling her internal bleeding and she was already improving by the time three AV Ambulances and the HEMS3 (Helicopter Emergency Medical Service) arrived 40 minutes later.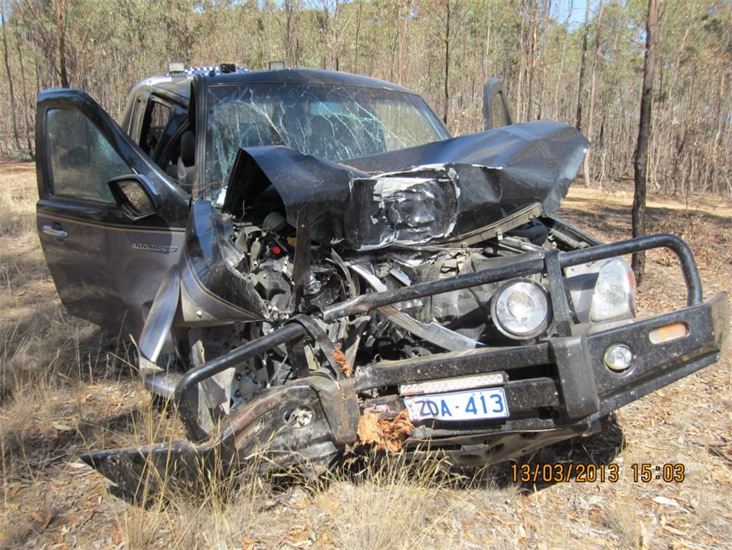 Jasmine was accessed and airlifted through a storm over Dunolly to the Royal Children's Hospital with fractures of her right seventh and eighth ribs, a partially deflated lung, a Grade 2 Lacerated Liver and a lot of soft tissue injury caused by the seat belt she was wearing.
Jasmine's school friend was taken to Bendigo Base Hospital with a lot of neck and soft tissue injury caused by the seat belt she was also wearing and later released the following day.
My son suffered a deep laceration to his right knee, crush injuries to his lower left leg and airbag burns to his left inside forearm which took two weeks of treatment at home to heal.
I never expected that day was going to be a day to save a life, let alone my own daughter's life. For the EMR Toyota HiLux 4WD Response Vehicle it was its first test at an serious incident and the equipment on board provided all the necessary BLS equipment for the 40 minutes I had to treat the three casualties alone while waiting for the Paramedic crews to arrive.
My thanks again to the Paramedic crews from St Arnaud and Bendigo, pilots, police, and the volunteers from the Bealiba Rural Fire Brigade that cleared the helicoper landing site. Jasmine was released from hospital on March 4. Her full recovery toke another 3 months.
On the 11th April, Jasmine was given the all clear to resume her normal activities after followup scans at the Royal Children's Hospital. She has made a remarkable recovery.
Photos above: What was left of the Mazda BT50.
Photo below: After the crash and Jasmine in the Emergency Department at the Royal Childrens Hospital in Melbourne on February 28, 2013.