The Emergency Medical Response Dirtbike was put to good use on April 1, 2012 to quickly get to and treat an injured rider at a remote location within the Wombat State Forest on the 60km MTB ride during the MAD Ride 2012. The rider's front wheel of his mountain bike had got stuck in a mud ditch throwing the rider clear over his handle bars.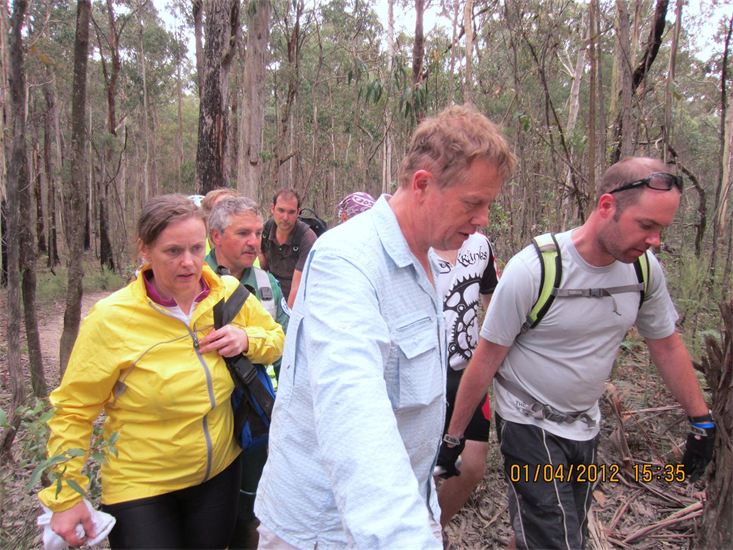 The Woodend 4WD St John Ambulance was also called to the incident but could not get to the rider. A scoop stretcher had to be carried in by the St John Ambulance Volunteers on foot to assist us at the scene where along with seven fellow riders the casualty was carried by stretcher for over 2km to an awaiting Ambulance Victoria vehicle on the nearest road for transport to the Alfred Hospital in Melbourne.
The Wombat State Forest is located 50 kilometres west of Melbourne, Victoria, Australia, between Woodend and Daylesford, at the Great Dividing Range. The forest is approximately 70,000 hectares in size and sits upon Ordovician or Tertiary sediments.