Information about this course: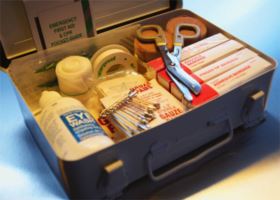 This unit describes the skills and knowledge required to establish, maintain and facilitate the provision of appropriate first aid in the workplace. The unit applies to workers in nominated occupational first aid or management roles.
Specific licensing requirements relating to this competency, including requirements for refresher training, should be obtained from the relevant state/territory Work Health and Safety Regulatory Authority.
Target audience:
This unit is appropriate for those undertaking first aid responsibilities in a first aid room.

Award issued:
Students who successfully complete this nationally recognised training will be awarded the statement of attainment for:
HLTAID008 Manage first aid services and resources
Course Duration:
Initial Course duration:

Enhanced Online Learning: $180 – Approx. 3 hours of online theory and theory assessment with a 30 minute face to face practical assessment with a trainer.
Face to Face: 6 hours face to face training on-site.
Refresher Course duration:

Face to Face: 6 hours face to face training on-site.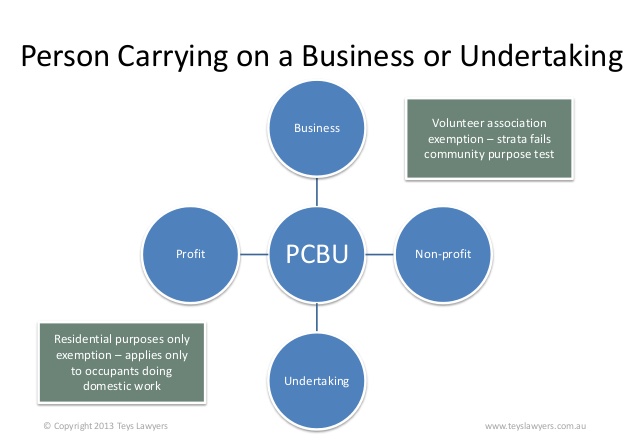 What are the pre-requisites for this course?
Nil. This unit is normally completed within a skills set for Occupational First aid
HLTSS00027 – Occupational First Aid Skill Set.
This skill set provides a set of skills to establish, maintain and facilitate the provision of a appropriate first aid room in a workplace environment, including the skills to provide an emergency first aid response in the event of an emergency. Following completion of the skills set, the units awarded would be:
HLTAID006 Provide advanced first aid
HLTAID007 Provide advanced resuscitation
HLTAID008 Manage first aid services and resources
Recertification Requirements:
It is recommended this unit be renewed every 3 years in line with industry standards.
What does the course include?
Email copy of your certificate when competent
Web based verification system to authenticate your award
A copy of Manage First Aid Services and Resources
What are the LLN requirements for this course?
In order to meet competency for this unit, you will be required to meet the LLN requirements of the Training Package. You can find more information regarding our LLN support services here.
Do I need a USI before enrolling?
All participants must gain a Unique Student Identifier (USI) prior to enrolling in and attending their course. You can apply for your USI here. Please note that you will not receive a Statement of Attainment for your course until you have supplied your USI.
Where can this training be delivered?
The course requires training either at the workplace on-site, so students can develop skills consistent with the job environment, at a simulated workplace or in a classroom setting
What should I look for when choosing a training provider?
The Australian Skills Quality Authority (ASQA) has developed a fact sheet to help you to be fully informed about your decision to enrol into a course. This information can be found by clicking here
A copy of the Student Agreement should be read before enrolling in this course.
What are my rights and responsibilties as a student?
The Australian Skills Quality Authority (ASQA) requires that students be aware of their rights and responsibilities once they have selected their training provider. Your rights and responsibilities can be found in our Student Agreement that should be read BEFORE enrolling into any of our courses.
All students will be required to show proof of identification at the commencement of the course.
What skills and knowledge will I get from this course?
You will be able to demonstrate
you have conducted a workplace risk assessment
developed a first aid response plan including strategies for management of incidents
used a first aid checklist to service a workplace first aid kit for supplies' replacement and equipment maintenance
maintained first aid equipment and resources according to manufacturer's instructions
used and maintained documentation required by the workplace and regulatory authorities.
You will have knowledge of state/territory regulations, first aid codes of practice and workplace procedures including:
workplace requirements for first aid provision in line with the relevant state/territory
Work Health and Safety requirements
duty of care in relation to first aid provision
safe work practices to deal with risks and potential hazards including manual handling, hazardous substances, dangerous goods and chemicals
infection control principles and procedures, including use of standard precautions based on incident
requirements for currency of skill and knowledge
legal, workplace or community issues relating to the provision of CPR including:
awareness of potential need for stress-management techniques and available support following an emergency situation
consent
capabilities of emergency management services
privacy and confidentiality requirements
importance of debriefing.
How will I be assessed for this course?
The following assessment tasks are required for this course:
25 short answer questions – knowledge assessment
Respond to these performance tasks:
Contents for a first aid kit checklist
First aid risk assessment for a workplace form
Notifiable incident report form
First aid response plan form
Where can I access a copy of the Training Package?
You can access a copy of the training package here
Do I need to complete a Refresher or Recertification?
Recertification recommended every 3 years.
If someone is having all symptoms of Asthma but is not prescribed a puffer are they allowed to be given a puffer (Ventolin)?
Yes, anyone can use an asthma puffer, you can purchase Ventolin over the counter with no prescription. Ventolin is a very safe drug for anyone to use and the puffer treatment that is given by the ambulance in these cases is 250 times stronger than the Ventolin puffer.
Book a Public Training Course
Emergency Medical Response provides Public First Aid Training in Northcote, Bendigo, Maryborough, Ballarat (use our First Aid Public Booking Calendar above to book), One-to-One Training (Option 2), On-Site or In-Workplace Training (Options 3, 4 & 5) anywhere in Victoria or Tasmania.
On-site Workshops
For on-site First Aid Training (Options 3 & 4):-
add only one On-Site Training Fee to your cart;
then add a Student Assessment Fee
view the cart and enter the correct number of students for your group and checkout;
Once payment has been received we will contact you with our next available date and confirm your venue details;
Emergency Medical Response delivers nationally recognised training and assessment on behalf of Allens Training Pty Ltd RTO 90909. Tom Aczel and Jasmine Aczel are approved trainers for the courses listed here (or their equivalent replacements) on behalf of Allens Training Pty Ltd RTO 90909.