These First Aid Training Courses are available to the general public at our Melbourne First Aid Training Centre, located at 251 St Georges Road, Northcote with plenty of FREE all day street parking available:
☑️ HLTAID001 Provide Cardiopulmonary Resuscitation – Just $35 – 9:30am – 11:30am
☑️ HLTAID003 Provide First Aid (includes HLTAID001 Provide Cardiopulmonary Resuscitation) – Level 2 First Aid – Only $65 – 9:30am – 3:00pm (also available 4:30pm to 10:00pm – Call us for Night Course Dates)
☑️ HLTAID004 Provide an emergency first aid response in an education and care setting (includes HLTAID001 Provide Cardiopulmonary Resuscitation) – Childcare First Aid – Unbelievable $105 – 9:30am – 3:30pm
☑️ HLTAID005 Provide first aid in remote situations (includes SISOOPS305A Provide first aid in a remote location) – $180 – 2 Days 09:30am – 6:00pm then 10:30am – 2:30pm
☑️ HLTAID006 Provide Advanced First Aid – $220 – 9:30am – 6:00pm
☑️ HLTAID007 Provide Advanced Resuscitation (includes HLTAID001 Provide Cardiopulmonary Resuscitation) – $149 – 9:30am – 11:30am over 2 mornings.
☑️ HLTAID008 Manage First Aid Services & Resources – $180 – 12:00pm – 6:00pm
☑️ HLTSS00027 Occupational First Aid Skill Set (includes HLTAID001 , HLTAID003, HLTAID006, HLTAID007 and HLTAID008) – Level 3 First Aid – $478 – 9:30am – 6:00pm over 2 days.
☑️ Skill Set – 22282VIC Asthma & 22300VIC Anaphylaxis – $80 – 12:00pm – 3:00pm (or 9:30am – 12:30pm)
☑️ PUAEME004A – Provide emergency care for suspected spinal injury – $120 – 2:00pm – 5:00pm
☑️ PUAEME005A – Provide pain management – $120 – 1:00pm – 6:00pm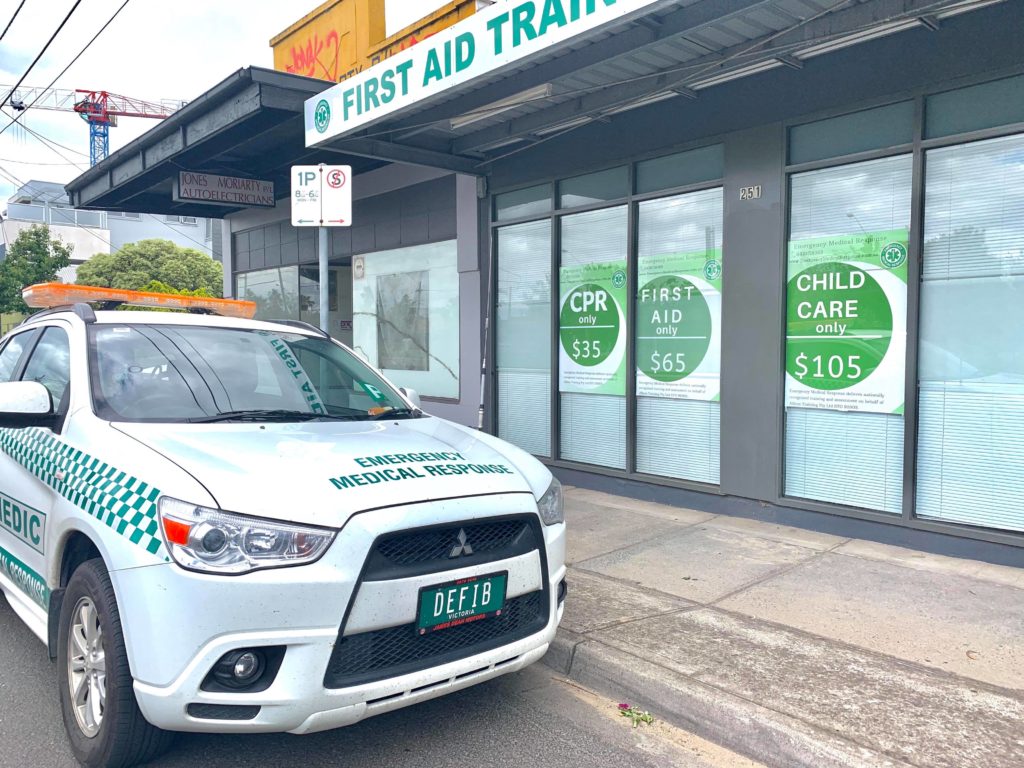 Please select the training course and training location you wish to enrol into below and then choose your desired date. Once the new booking page displays, scroll down and click on your desired course again to book and enrol.

Further information on all our courses may also found by clicking on the course name in the side bar on the left on your desktop computer or by scrolling further down on your smartphone. All these courses are Nationally Recognised Training and students who successfully complete their First Aid training are awarded a statement of attainment for the units completed, often on the same day. Please call us on 0438 718 369 to discuss any LLN or special requirements.
Your First Aid Training will be delivered by Event Paramedics and Medics who have ongoing real hands-on experience working with patients as part of the Event First Aid Services we also provide. No GST is charged on VET nationally recognised training.
What our students are saying are the BEST ASPECTS of our training?
The Practical application was good;
The trainer engaged with everyone in the group equally;
Tom was a great trainer. He clearly explained everything and was very approachable. He also had a great amount of practical knowledge and experience which helped show the relevance of the information being taught;
Our trainer was excellent. The practical hands on. The acronym memory patters like DRS ABCD and RICE was good. Where clear number patterns like 30 then 2 were given – this was good. The emphasis on giving first-aiders confidence with "Any CPR is better than no CPR if the casualty is not breathing" was good;
The practical work and theory around DRSABCD;
Real life stories & experiences from the trainer;
Hearing from the trainer what real situations were like.
I love everything the new Training Desk has to offer.
Jasmine our instructor, made the session interesting and personable. I really enjoyed the day, and would feel confident in applying all skills gained today!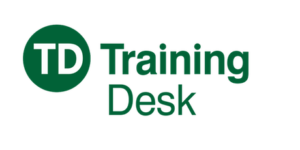 How does the new Training Desk benefit me as a Student?
From the moment you enrol, you will have access to Allens Training Pty Ltd state-of-the-art Training Desk platform. After logging in, the dashboard allows you to easily access your profile, course details, and past certificates, all within a couple of clicks.
You can:
✓ Access all your course information online including downloads and resources.
✓ Enjoy the benefits of a streamlined enrolment process, access all certificates in one place, undertake integrated online work and enjoy quick certificate delivery.
Managing your First Aid courses has never been easier!
Emergency Medical Response delivers nationally recognised training and assessment on behalf of Allens Training Pty Ltd RTO 90909. Tom Aczel and Jasmine Aczel are approved trainers for the courses listed here (or their equivalent replacements) on behalf of Allens Training Pty Ltd RTO 90909.