Event First Aid Providers supplying First Aid/Medic Services must have: –
[ ] Experience
Ensure that risk assessment requirements are met, hired First Responders and Medics should have experience in the type of event/work. We recommend the First Responder or Medic you are hiring has a minimum of 12 months experience, which includes the type of activity that he/she is to undertake and;
[ ] CPR
All First Responders and Medics must have HLTAID001 Provide CPR or HLTAID007 Provide Advanced Resuscitation certification within 12 months of expiry.
[ ] Provide First Aid Certificate
In addition to any advanced qualifications and training (degrees, diplomas or other certificates), with the exception of Medical Practitioners (Doctors), all First Responders and Medics must hold a current HLTAID003 Provide First Aid or HLTAID006 Provide Advanced First Aid Certificate.

[ ] Association Membership
First Responders and Medics undertaking any event work should be an accredited member of a First Responder/Medic/EMT association like PROFESSIONAL ASSOCIATION OF EVENT & INDUSTRIAL MEDICS AUSTRALIA Inc. (PAEIMA) or Australasian Registry of Emergency Medical Technicians (AREMT), or be a registered health practitioner with the Australian Health Practitioner Regulation Agency (AHPRA).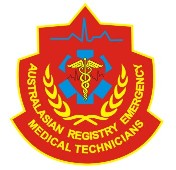 [ ] Protocol and Code of Conduct
Any Event First Aid Provider supplying Medic/First aid services must work under an Approved Protocol and Code of Conduct in accordance with Public Health Regulation 2012, schedule 3.
[ ] Professional Indemnity Insurance plus Public Liability Insurance
For your protection it is important to ensure that the Event First Aid Provider has Professional Indemnity Insurance in addition to at least $10M Public Liability insurance. Public Liability does not cover casualty treatment and the professional indemnity insurance needs to cover the movement of a casualty by vehicle or stretcher.
[ ] USE OF Vehicles
If you require the Event First Aid Provider to supply any vehicles, including ATVs and motor bikes, they all must be registered and have comprehensive or third party insurance.
[ ] Workers Compensation or Volunteer Insurance
If not being covered under your policy, any engaged Event First Aid Provider must also have in place a current workers compensation or volunteer insurance policy covering their First Responders and Medics.
[ ] High risk workplaces/events that are likely to have a major delay in accessing emergency services.
The First Responder or Medic should have competencies required to administer first aid in a remote and/or isolated situation, including preparing for aero-medical evacuation.
[ ] Child Protection Police Clearance
First Responders and Medics working with or where there are people under the age of 18 years must by law have police checks and working with children clearance.
[ ] Patient Care Records (PCRs)
All treatments will be recorded and kept on file by the Event First Aid Provider.
First Aid and other medical supplies carried at events should include;
Oxygen resuscitation equipment and airway management
Cardiac monitor ECG defibrillation equipment ie: Lifepak as used by NSW Ambulance (heart attack)
Adrenalin (anaphylaxis pre-hospital management)
Salbutamol (asthma)
Glyceryl trinitrate (AMI)
Other medications as needed, diabetic etc.
Fully equipped, Trauma Kit per Medic "back pack", First Aid kits and back up supplies.
Stretcher special scoop type.
Folding beds
Medical examination equipment
Portable ice box
Spine board, neck collars etc.

What Event Services do Emergency Medical Response offer?
We check all the boxes above and provide Event First Aid, Fire Protection and Medical Services, tailored to the requirements of your event!
Our resources include:
Emergency First Responders and Event Medics (EMTs) fully equipped with First Aid Kit, Defibrillators and Oxygen;
The latest equipment, including oxygen therapy kit, defibrillators, stair chairs, ECG's and stretchers;
Mercedes-Benz Sprinter stretcher capable Ambulances and 4WD First Response vehicles;
Fully functional Fire Protection Tanker appliance with 3,000 ltr Water Tank;
Road Motorcycle and Trail Bike First Response vehicles.
Our Emergency First Responders and Event Medics can work at a range of different events and provide a range of different services. This helps reassure your spectators and participants alike just by being on-site and when necessary administer medical care and even save lives.
Our Event Medics provide more than "first aid". They are trained to manage a range of medical scenarios – from basic first aid to complex clinical interventions. Our medics will therefore manage many medical conditions on-site which reduces the number of people being transported to hospital for medical attention.