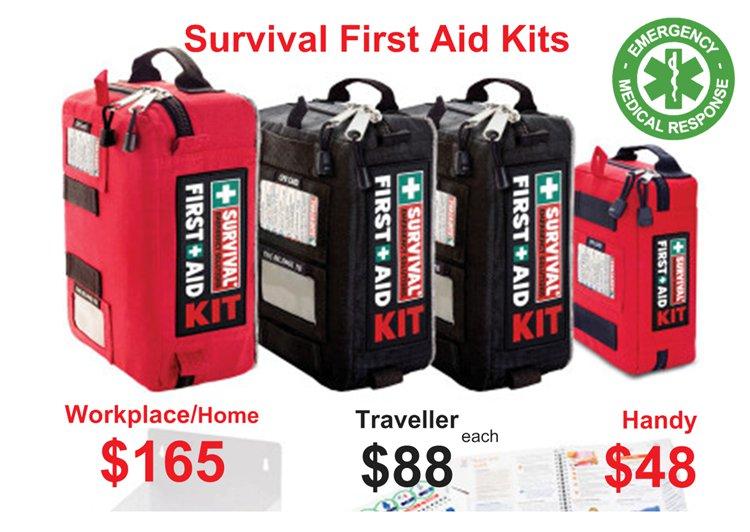 Emergency Medical Response is a Privately Held FREE Volunteer Community Pre-CERT/Ambulance Emergency Medical Care Service and local provider of Event First Aid, Fire and Stand-by Emergency Medical Response Services. We are equipped to respond to cardiac and respiratory emergencies and provide FREE assistance to calls for help from community members in areas surrounding Bealiba, Dunolly, Moliagul, Tarnagulla, Emu, Archdale, Natte Yallock and Colac/Elliminyt as well as across Victoria by EMR GoodSAM Responders.
Emergency Medical Response is ready to respond to any type of local incident and provide the Emergency Medical Care needed until our handover to Ambulance Victoria for transport to Hospital. We don't listen to radio scanners or chase after incidents reports on the internet. If you need help or see an accident that requires medical assistance call: 000, or 112 from your mobile, for an Ambulance or use your GoodSAM Alerter as soon as possible.
Vital Signs
Vital Signs are used to measure the body's basic functions. The normal ranges for a person's vital signs vary with age, weight, gender and overall health. There are four primary vital signs: pulse (heart rate); breathing rate (respiratory rate); blood pressure and body temperature.


Normal human body temperature is: 36.2 – 37.6 °C, with 37°C being stated as the average normal temperature.

Proceeds from the sale of EMR First Aid KITs and Books below help fund our FREE Community Emergency Medical Response Services. What you get are the best first aid products in Australia – top quality, easy to use & essential for an emergency!! Each of the EMR First Aid KITs below contain:-
Colour coded sections (

blue

,

green

,

red

) for components for different types of injuries
Individual first aid components are labelled and tells you how many items you need to remain fully stocked and compliant
The SMART Bandage is Survival's newest design and shows you how much pressure to apply when using the bandage for snake or funnel web spider bites
Reflective piping to help you find the KIT in the dark
WHS Laws & Compliance
Overview
The new Workplace Health & Safety ("WHS") laws aim to provide all workers across Australia with a unified approach towards health and safety protection.
A national approach means greater certainty for businesses, particularly those who work across different state borders. It also means it's easier for you to ensure you are purchasing a workplace compliant kit.
Gone are the days of different first aid kit requirements across all the States and Territories.
First Aid in the workplace
The code of practice defines first aid as:
"First aid is the immediate treatment or care given to a person suffering from an injury or illness until more advanced care is provided or the person recovers"
Who is responsible in the workplace?
A Person Conducting a Business or undertaking ("PCBU") has the primary duty under the WHS Act to ensure, as far as is reasonably practicable, that workers and other persons are not exposed to health and safety risks arising from the business or undertaking.
Code of Practice essentials
First aid equipment must be provided in the workplace
Each worker/employee must have access to the equipment
There must be appropriate access to facilities for the administration of first aid
There must be an adequate number of workers trained to administer first aid in the workplace
First Aid KIT requirements
Your workplace must have at least 1 first aid kit
You must ensure it is accessible to all employees
Your KIT needs to be located in a prominent and accessible location. It should be closer to areas with a higher risk of injury
You must maintain your kit regularly by ensuring it is restocked. We recommend restocking after accidents and every 3-12 months, depending on use, to ensure you remain compliant. If your work or personal environment involves more risks, then check your KIT more regularly.