GoodSAM Emergency Medical Response Program
Comes to
Colac

/ Elliminyt

In late 2016, a Community Group was formed in Colac in response to a 2015 Government Report into Ambulance Services which recognised Ambulance resources will always be limited, especially rurally, and that there is a need for traine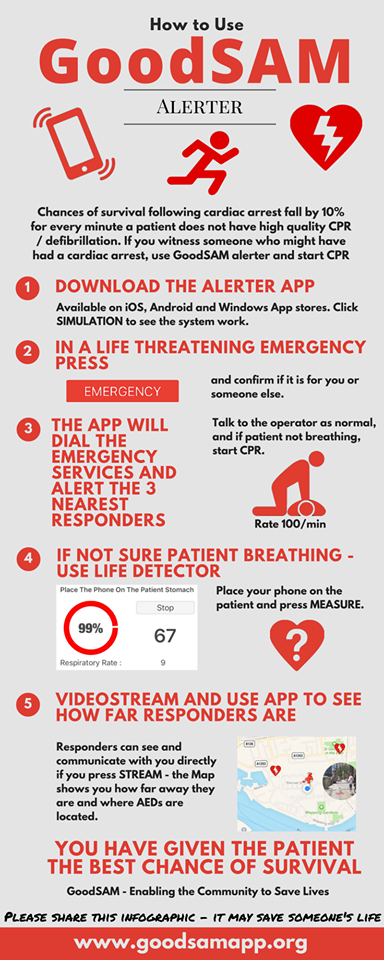 d medical Community Responders to attend Cardiac Arrests and other serious medical cases where patients could suddenly deteriorate before Ambulance arrival.
The Government's aim is to ensure rapid lifesaving defibrillation is delivered to the scene of cardiac arrests in minimal times to help improve patient survival and to attend at other serious cases where patients could suddenly deteriorate before Ambulance arrival. In January 2017, the Victorian Government in conjunction with Ambulance Victoria further confirmed the need for the establishment of such a system, the Colac Community Group is already in a position to meet the Government's recommendations now and introduced the program on January 30, 2017.
The Colac Community Group has undertaken a significant amount of research, preparation and purchasing of medical equipment to get the Community Emergency Medical Response (EMR) system up and running, and taking it to a level our community of Colac & Elliminyt can be proud of, and is directly designed to meet the needs of our community that are in many ways unique to this part of the State.
The Community Group has now joined forces with a similar Response Group – EMR in Bealiba, Victoria and we have been hard at work preparing to begin our Community EMR Group in Colac/Elliminyt using a specially designed Smartphone APP known as GoodSAM, to give our community members the best possible chance of survival in a cardiac arrest.
The program is extremely similar in many ways to the system being developed for state-wide introduction by Ambulance Victoria for the future, but based on recommendations by the Australian Resuscitation Council and other organisations, we are taking a more formalised approach in Colac/Elliminyt, with a well-selected group of people with a range of pre-hospital medical backgrounds and experiences, training on a weekly basis, and most importantly, issuing each Responder with their own fully equipped Medical Response Kit so as to remove the need for our Responders to have to find and bring back an AED to the scene (saving vital minutes in the resuscitation), as well as providing additional resuscitation and first aid equipment not currently planned in the Ambulance Victoria approach. This will give our community the extra level of care to improve time to defibrillation and provide a more streamlined response and approach with Ambulance Paramedics.

The Colac Community Group now known as 'EMR – Colac' are now using the Smartphone APP known as GoodSAM. The GoodSAM Phone App program was chosen as at this stage, as it has already being used in Victoria by EMR – Bealiba successfully for over two years, and was considered by the Colac Committee to be the most suitable program available at present for Victoria. GoodSAM is currently the most widely used program of it's type in the World, being used in many countries and by many Ambulance Services including a number of UK Ambulance Services, and closer to home, the Ambulance Service of NSW and Ambulance Victoria in 2018.
It has improved to a stage that it is now an excellent Smartphone APP for residents of Colac & Elliminyt to use who want to use the community-based Emergency Medical Response in an emergency, whilst waiting for Ambulance attendance, and is so well designed, it does not cause any delaying of the Ambulance call or Response. And if our highly-dedicated Ambulance Paramedics are not immediately available for any reason, the GoodSAM EMR Responders can care for you until Ambulance arrival.
So, in line with Government goals, on Monday the 30th of January, the first five EMR – Colac Responders began responding to community emergency medical needs in the Colac & Elliminyt area using the GoodSAM Smartphone APP.
There are many Questions the community may have. So to help, the following provides some basic information and answers to questions we have been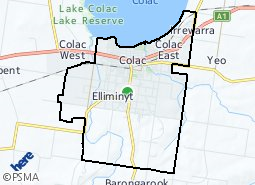 receiving over the last few months. We hope this will help our community understand the background of the EMR – Colac GoodSAM Group, how to obtain the Smartphone App, how to best use it, and how it may impact on the Community and most importantly, to confirm that it will not delay your call to the Ambulance Service in any way. Some answers will be be repeated, but this will be essential information to ensure there is no confusions about the GoodSAM App and the EMR – Colac Responders.
FREQUENTLY ASKED QUESTIONS
WHAT IS GOODSAM ?…
Simply put, GoodSAM is a Smartphone Activated advanced emergency alerting program that rings the Ambulance Service immediately on pushing the EMERGENCY button in the program, but in the background, the APP alerts 3 of the closest GoodSAM responders to come to your aid as well as calling Triple 0 services for an Ambulance.
DOES GOODSAM REALLY MAKE A DIFFERENCE IN AN EMERGENCY ?…
Both the Government review of Ambulance Services Final Report 2015, and the Australian Resuscitation Council (ARC) 2016 say 'yes it does'.
And in the UK where the program was developed, Dr Carl Gwinnet, President of the UK Resuscitation Council explained: 'GoodSAM is a powerful tool, using modern technology, that can make a difference in an emergency situation'
GoodSAM survival statistics are also impressive. Those persons initiating a GoodSAM response statistically have clearly shown the patient to have a better chance of survival than Ambulance response alone in cardiac arrest. And the ARC 2016 guidelines suggests this outcome is further improved where a co-ordinated community organisation such as EMR – Colac operates.
HOW HAS THIS COMMUNITY RESPONSE PROGRAM BEEN FUNDED ?…
At present, all costs have come directly out of the pockets of the EMR – Colac Paramedics in the Group, with total cost so far of close to $30,000. This is how dedicated the Group are to protecting, help and saving lives of the Colac & Elliminyt community.
Had more money been available, the Paramedics would have expanded the program into other Otway Shire areas, but funding is simply not available at this stage from these EMR – Colac Paramedics. To expand, we have no other choice but to ask for Community Groups to help us save more lives.
HOW MUCH DOES THE GOODSAM APP COST ?…
Nothing. The GoodSAM ALERTER APP is completely free.
ON GOING TO THE SMARTPHONE APP STORE, THERE ARE TWO GOODSAM APPS. WHICH ONE DO I WANT ?…
You only want to download the GoodSAM ALERTER APP.
DOES GOODSAM COST ME ANYTHING TO USE ?…
No. Using GoodSAM is completely free.
WHEN USING GOODSAM, DO I NEED TO DIAL '000' AS WELL ?…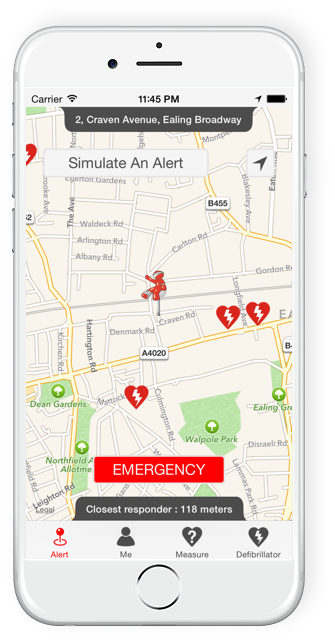 No. pushing the EMERGENCY button in the GoodSAM ALERTER APP, immediately calls '000',
WILL THE EMERGENCY BUTTON IN THE GOODSAM APP DELAY MY CALL TO '000" ?…
No. pushing the EMERGENCY button in the GoodSAM ALERTER APP immediately calls '000'. There is absolutely no delay in calling '000'. This was why the program was chosen.
The 3 closest GoodSAM Responders are simultaneously dispatched in the programs background processes of the APP, with Responders also immediately notified of the Emergency, a map of how to get to the address, medical background of the patient, and even a video of the scene, all done whilst you are talking to the Ambulance Dispatcher. This is all designed to speed up time to first defibrillation significantly, greatly improving chance of the patient surviving. Such information would also be invaluable to Ambulance Paramedics, but the Ambulance system does not yet allow for it. This is how advanced this GoodSAM App is.
And with the video, if you push the START STREAMING button on the screen as soon as possible, it allows the GoodSAM Responders to see what's going on at the scene and to even talk to you. This is of great help to Responders and you.
WHEN I PUSH THE GOODSAM ALERTER EMERGENCY BUTTON, HOW MANY GOODSAM RESPONDERS WLL COME ?…
The GoodSAM program will alert the 3 closest Responders to your call.
DOES THE GOODSAM PHONE APP ACTUALLY WORK ?…
Yes.
And in-fact GoodSAM is now the most widely used system of its type in the world due to it being user friendly, cost free to use, and the designers constantly updating it based on user feedback.
GoodSAM has been actively operating in Victoria and in the Bealiba area as part of a formal EMR – Bealiba Response Group for two years now very successfully. So it works well in Victoria, and we expect it will work well in the Colac & Elliminyt area due to all the preparation work and testing undertaken.
ARE THERE TIMES WHEN THE GOODSAM APP DOESN'T WORK ?…
As the GoodSAM ALERTER APP uses the mobile phone system, your phone must be able to log onto a mobile phone tower. If you can ring or receive calls, the GoodSAM ALERTER APP should work without a problem.
You must also have a Smartphone to download and use the APP.
WHAT DO I DO IF THE GOODSAM APP DOESN'T WORK ?…
In the unlikely event the GoodSAM ALERTER APP does not work, simply dial '000' or '112' on your mobile for Ambulance response.
The only difference is no GoodSAM Responders will come to assist you.
WHAT IF I HAVE AN EMERGENCY, BUT I DON'T WANT GOODSAM RESPONDERS TO ATTEND ?…
Simply use the current system of calling the Ambulance Service by dialing '000' or '112' on a mobile.
It is very much your choice whether you want GoodSAM Responders to attend as well as the Ambulance Paramedics or not.
WHAT IF I HAVE PUSHED THE ALERTER, BUT NOW DON'T WANT GOODSAM TO RESPOND ?…
Simply push the CANCEL button at any time on the screen, and the GoodSAM response will be cancelled. The Ambulance will keep coming however if you have spoken to the Ambulance Dispatcher.
I LIVE IN AN AREA WITHOUT MOBILE PHONE RECEPTION, CAN I USE GOODSAM ?…
No, you must have mobile phone reception for the GoodSAM ALERTER to work.
Instead, use your home phone or another Landline and dial '000'
WHAT TYPE OF MOBILE PHONE DO I NEED ?…
To use the GoodSAM ALERTER APP at this stage, you must have a Smartphone.
GoodSAM will work on iPhones, Androids, and Window based phones.
I DON'T HAVE A SMART PHONE, CAN I STILL USE GOODSAM ?...
Since the launch of Ambulance Victoria's GoodSAM program, Triple 0 now also has access to over 2,000 existing privately registered GoodSAM Responders registered in Australia and alert them to your Triple 0 event.
WHEN I PUSH THE GOODSAM ALERTER BUTTON, HOW DO I KNOW RESPONDERS ARE COMING ?…
On your mobile screen, once you push the EMERGENCY button, it will immediately show you where and how far the closest available GoodSAM Responders are.
As each Responder accepts the emergency, the program will tell you that they are coming and you can see how far they are away. This gives great comfort to family and patients. The Responders Position is usually updated every couple of minutes so you may not see the Responders moving initially on the screen, but they will be on there way.
I CAN SEE GOODSAM RESPONDERS CLOSE BY, BUT NO-ONE IS ACCEPTING MY CALL FOR HELP ?…
Firstly don't worry, the Ambulance is still coming. GoodSAM does not replace the Ambulance response.
GoodSAM Responders are all volunteers and will do their very best to respond. But some reasons that they may not be able to respond are:
They are at work and cannot leave.
They are not able to drive to the scene as the distance is outside their response criteria.
Unavailable GoodSAM Responders should have their availability turned off (so they will not show on your screen), but sometimes we do forget. It is human nature. But the Ambulance is still coming, which is important to remember.
WHAT HAPPENS IF A GOODSAM RESPONDER DOESN'T ANSWER THEIR ALERT ?…
If a GoodSAM Responder doesn't push the confirm button within a specified time, the program automatically alerts the next closest Responder.
Remember, the GoodSAM Program alerts the 3 closest Responders. You have to be very unlucky for no one to respond if all are within the response distance criteria.
DO I STILL NEED AN AMBULANCE IF USING THE GOODSAM PROGRAM ?…
Absolutely yes. GoodSAM is not a replacement for Ambulance Paramedics.
GoodSAM Responders can often be closer to the scene than an Ambulance based on the system used in Colac & Elliminyt, and that Responders are spread around town almost all the time (excluding training nights when we are all together – but still in town,) and so can provide rapid first Defibrillation to a patient in cardiac arrest, as well as providing good basic care until an ambulance arrives. But GoodSAM Responders are really the basic first level tier of the response system.
In Victoria, we are lucky in that our AV Emergency Ambulance Paramedics are all qualified to Advanced Life Support standards as a minimum and undertake three years of University training. They are highly trained, extremely well skilled and very professional. GoodSAM responders cannot provide anywhere near the level of skills, treatment, drugs and care that Victorian Paramedics provide. So you still need the Ambulance to attend.
Finally, GoodSAM Responders do not transport patients to hospital. This requires an AV Emergency Ambulance.
So yes you still need an Emergency Ambulance, but GoodSAM Responders can play an important role in the multi-tiered response system as stated by the Victorian Government in their media release in January 2017.
And GoodSAM Responders can assist Paramedics in performing the basic tasks at a scene, so AV Ambulance Paramedics can perform more highly skilled procedures.
CAN THE GOODSAM RESPONDER SPEED TO MY LOCATION IN THEIR CAR ?…
No! The GoodSAM Responder is restricted by the Victorian Road rules. They cannot under any circumstances:
Go over the speed limit
Drive through a red light
Break any other road rules
However, Colac/Elliminyt is a small town and area. And with the spread of GoodSAM Responders, the difference in breaking Road Rules and putting other lives at risk vs driving safely without risk to others, has little impact of the GoodSAM Responders time to get on scene.
WHAT QUALIFICATIONS DO THE EMR – COLAC GOODSAM RESPONDERS HAVE ?…
All EMR – Colac GoodSAM Responders have at a minimum, all the required First-Aid Certificates, including Provide First Aid, Asthma Management, Anaphylaxis Management, and Provide Advanced Resuscitation.
However, EMR – Colac have been careful to select those persons with a medical or prehospital background and experience in attending emergencies.
Members at present include, currently serving Ambulance Victorian ALS Paramedic, retired MICA Paramedic, retired Ambulance Community Officer, Industrial Paramedic & First Aid Instructor, Sports First-Aider, CFA & SES volunteers with additional First-aid experience. So it's a good mix of Responders and experience to care for the patient until the Ambulance arrives.
And we are always looking out for medically trained staff living in Colac or Elliminyt, including Paramedics, District Nurses, Emergency Department Nurses, etc, interested in helping our community. Just message us if you meet this criteria and would like to join.
Please remember however, EMR – Colac GoodSAM Responders are not a replacement for Ambulance Paramedics.
WHAT TRAINING DO GOODSAM RESPONDER DO ?…
All EMR – Colac GoodSAM Responders have at a minimum, all the required First-Aid Certificates as listed above no matter what medical background, which must remain current at all times.
WHAT GUIDELINES DO GOODSAM RESPONDERS FOLLOW ?…
All EMR – Colac GoodSAM Responders follow the Australian Resuscitation Council guidelines and recommendations for equipment usage, treatment, and resuscitation standards.
But please remember EMR – Colac GoodSAM Responders are not Ambulance Paramedics or a replacement for Ambulance Paramedics, and cannot operate to the level of Ambulance Victoria Paramedics. They are however a good first tier stop-gap to provide basic emergency life support until Ambulance arrival, being able to provide a good competent and confidence level of first aid by using personnel who are experienced in real life emergencies, CPR and defibrillation.
WHAT EQUIPMENT DO GOODSAM RESPONDERS CARRY ?…
EMR – Colac GoodSAM Responders each carry a purpose-built backpack response kit valued at over $5000 to replace, carrying the following equipment:
Automatic External Defibrillator
Resuscitation & Advanced Airway Management Equipment
Oxygen Therapy & Asthma Medication
Automated Patient Monitoring & ECG Equipment
First-Aid Gear
Unlike many other community programs, EMR – Colac GoodSAM Responders will not be delayed in responding to the incident by having to find a defibrillator in a public place, or try to find resuscitation or first aid gear to provide basic care. It is already with EMR – Colac Responders and ready to go. This improves time to scene and time to first defibrillation (and potentially increases patient survival).
WHAT LIABILITY AND PROFESSIONAL INDEMNITY DO EMR – COLAC GOODSAM RESPONDERS HAVE ?…
Emergency Medical Response carries a $2 million Professional Indemnity / Medical Malpractice and $10 million Public and Products Liability insurance coverage.
WHY IS GOODSAM RESPONSE AREA LIMITED TO ONLY THE COLAC / ELLIMINYT AREA ?…
EMR – Colac GoodSAM Responders are restricted to driving under normal road conditions, (essential for public safety), and so there is a time of travel vs survival response limit. After prolonged discussions, specialist advice, review of statistical survival data, and personal considerations, it was decided to limit the response area where EMR – Colac GoodSAM Responders can do their best in a cardiac arrest situation. This means in most cases the boundaries of Colac and Elliminyt township as a rough guide.
As funding becomes available, we hope to expand EMR GoodSAM Responders into the smaller outer Otway towns as community funding and Volunteers with experience become available.
Please remember, Ambulance Victoria is still there to cover all areas in this region, including Colac and Elliminyt. Even if there is no GoodSAM Responder, Ambulance Victoria will always respond if the GoodSAM ALERTER APP is used.
WHAT IF I WANT MORE INFORMATION NOW ON GOODSAM ?…
If you need more information on GoodSAM now, especially assistance on how to set up the free GoodSAM ALERTER APP please go on-line to www.goodsamapp.org
SO WHAT DO I DO FROM 30 JANUARY IF I WANT TO USE THE GOODSAM ALERTER IN AN EMERGENCY ?…
Simply, go into your Smartphone APP store, download the free GoodSAM ALERTER APP and follow the instructions. You will be able to see the EMR – Colac GoodSAM Responders on your Smartphone screen.
GoodSAM (Good Smartphone Activated Medics)
When someone has a medical or traumatic event that affects his or her ability to breathe or heart to function, seconds count. Paramedic response times varies around Victoria, from minutes, to over an hour!
Basic life support while awaiting the emergency services saves lives ! There are thousands of "Good Samaritans" around the world with these life saving skills – there might be someone less than a few hundred metres from you now who could help – if only they knew that help was needed. That's where the GoodSAM App comes in … download the GoodSAM Alerter from your App Store or Google Play now and register. The GoodSAM Alerter can be used right across Australia and even while overseas.
Through the GoodSAM Smartphone app, trained first responders (who may be off duty) including doctors, nurses, firefighters, paramedics, medics, police officers and medical students can register to be alerted to incidents in their surrounding area and could be on scene within minutes. With a built-in Defibrilocator function, app users can also easily identify registered public access defibrillators.
Tom Aczel, Founder & CEO of Emergency Medical Response said: "GoodSAM is set to revolutionise our ability to get help immediately to a patient and improve outcomes. Harnessing the community for the benefit of the community. Effectively what the app does is enable someone to shout for help, really loudly – even through walls – so a responder in the car wash will know that the man in the coffee shop next door is having a cardiac arrest.
"Opening an airway and administering basic life support can save lives if done quickly enough and all around us are people who have these life-saving skills that could be put to good use in an emergency. These Good Samaritans can provide vital assistance until such time as the emergency services arrive on scene. GoodSAM automatically alerts the three nearest responders to the emergency."
Emergency Medical Response is a registered Victorian GoodSAM organisation and our volunteers are GoodSAM medics and responders. If you are a doctor / nurse / paramedic / first aid trainer / first aider, then please download the Responder App and register today! If you are not, then please download the Alerter App – we hope you never need us!
When signing up as a GoodSAM Responder, please select your organisation if it is listed, if it's not, select Australia: Victoria – Emergency Medical Response and we will verify you; You can always change your organisation in the future using the GoodSAM website.
When signing up as an GoodSAM Alerter, you don't have to worry about anything. Simply download the app and register, press the red "Emergency" button when the help is required. The GoodSAM Alerter app would then call the emergency services, notify your emergency contact if you confirm the incident is related to you and alert the three nearest Responders simultaneously.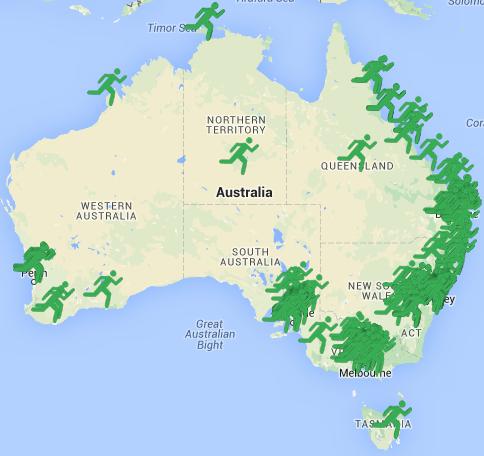 In a life threatening or time critical Medical Emergency please use your GoodSAM Alerter as soon as possible for FREE Volunteer Pre-ambulance Emergency Care from Emergency Medical Response (if available) while waiting for the Ambulance to arrive in areas surrounding Colac / Elliminyt.